Chemistry Labs
Understanding chemistry is not just for students getting ready for college. Lab Rat Academy breaks chemistry concepts down into simple, easy to understand lessons for kids to apply to everyday life. With fun, tangible and delicious experiments, kids will learn how atoms, matter, and solutions work to together to produce amazing reactions in the following labs.
In Chemistry Basics 1, student learn about the molecular structure of Solids, Liquids and Gases. Energy and matter have multiple forms and can be changed from one form to another. In these labs, student will have the opportunity to observe how heat effects different states of matter.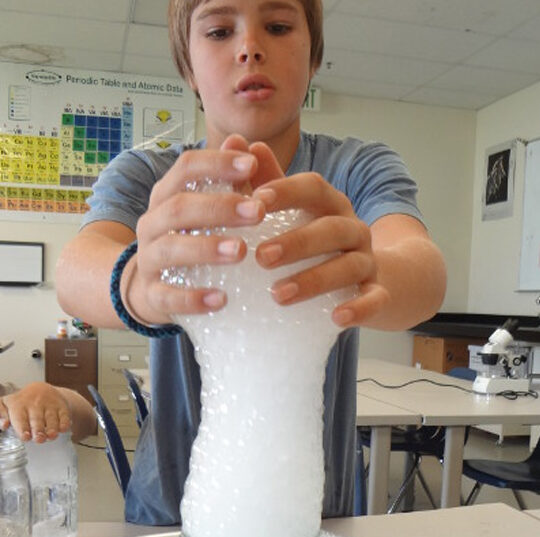 1st -12th grade

1.5 hour labs


States of Matter

Non-newtonian substances Freezing

Point Depression

Acids and Bases

3rd -12th grade

1.5 hour labs

Atoms

Molecules

Periodic Table

Reactions
Extra charges of 58 cents/round trip mile apply for offsite labs.