Super Summer Science Registration
Welcome to
Super Summer Science!
---
If you're anything like me, you want your kids to gain an advantage in science education, even during their summer break when they're not in school. So, I came up a remedy to help parents of school-aged kids achieve peace of mind about their student's science education, without the stress and responsibility of having to do it themselves. This summer I am offering a virtual hands-on science program called, Super Summer Science Labs, that will motivate and inspire your student to want to learn more. Even if science is not your (or your student's) favorite subject, I will present science in a way that will intrigue and pique their interest and ultimately gives them an advantage to advance and excel in their upcoming school year.

My Super Summer Science Labs will be held once a week on Wednesdays, June 8th – August 24th, at 9:00 AM Pacific Time. These sessions will be taught LIVE in a Private Facebook Group and Privately on YouTube, and can be watched on replay if you can't catch the LIVE. I have personally hand-picked 12 mini labs that require materials that can be easily acquired around your home or locally in a nearby grocery store or dollar store. Families who register will be emailed with sufficient time to collect the lab materials to do the labs from wherever you happen to be this summer.
Super Summer Science Labs
---
1. Earth Science with Playdough and Eggs
2. Nutrition of Fruits and Vegetables
3. Chemistry of Colorful Acids and Bases
4. Physics of Fire
5. Botany with Flowers and Fruit
6. Cell Biology of Baking with Yeast
7. Chemistry with Polymerizing Milk
8. Physiology of Hydrogen Peroxide
9. Cell Biology of Cell Membranes with Eggs
10. Chemistry of Making Ice Cream
11. Meteorology with a Water Bottle
12. Kitchen Science with Cookies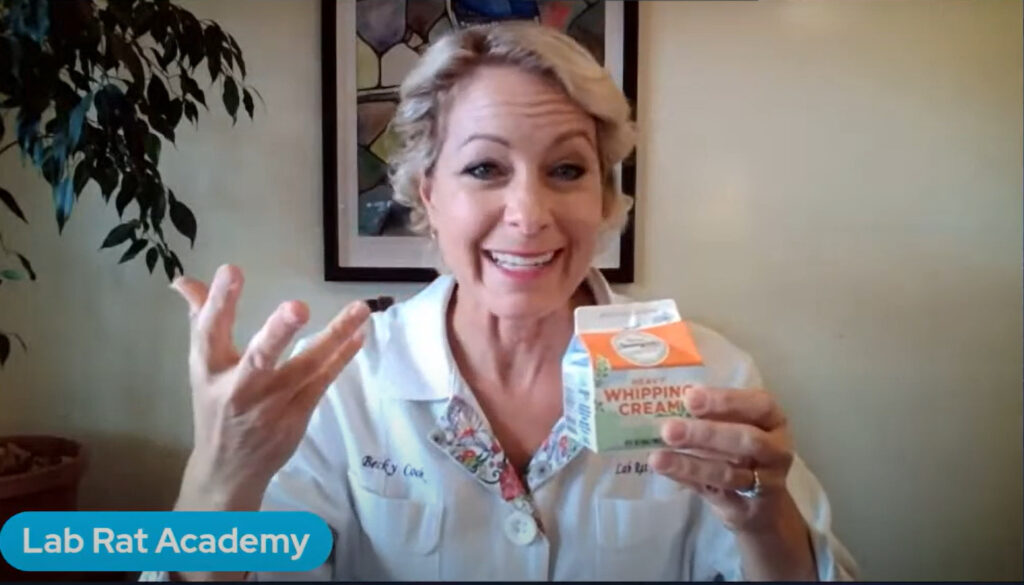 How to Apply
---
Application is $395 through Venmo (no additional fee) or Paypal (+3.49% fee).
Check your email inbox or junk folder for a confirmation, payment processing and additional info for access.
Wednesdays @ 9:00 – 9:45 AM Pacific Time
June 8th – August 24th
Replays available at your convenience.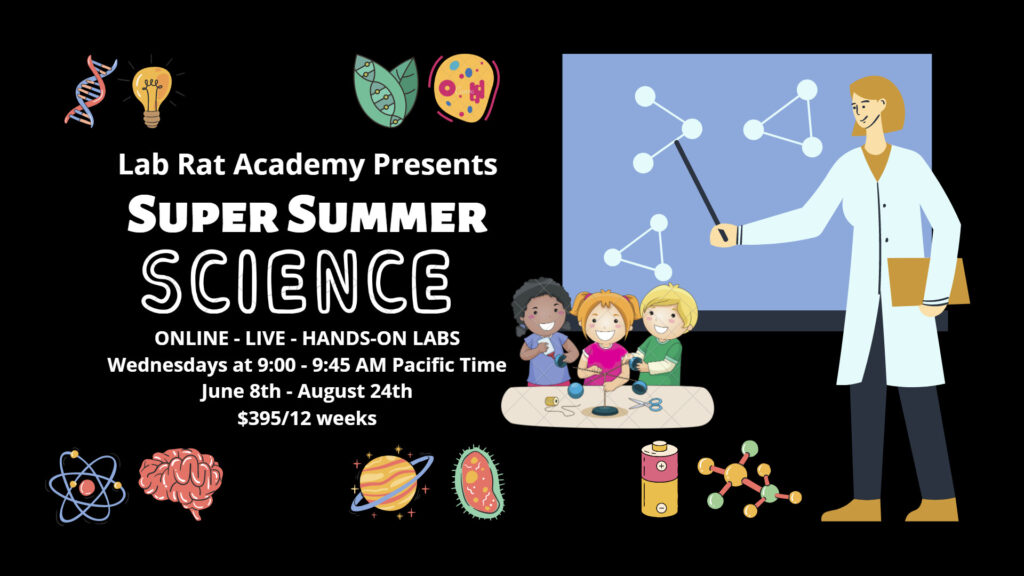 For more information, check out our
Super Summer Science Preview!